Project Management Services
Your Experts in Project Management
One of the things that puts Jaguar Media Solutions above the rest is our vast experience working with startups, small businesses, and agencies to help them develop processes that streamline production and communication, speed up client delivery, boost team morale, and more. 
In many cases, small businesses and teams move too quickly to build efficient processes, or they build overly-complex processes, which only increases the risk for project—and business—failure.
Furthermore, many businesses choose a methodology based on what they hear or read—not what is truly best for their teams.
We have worked with and helped the following types of businesses:
– Tech startups
– Personal brands
– Marketing agencies
– Software development firms
– Website and eCommerce design businesses
– Engineering, manufacturing, and design firms
– … and more!
Although we have over a decade of project management experience, particularly in the creative and tech sectors, each company, team, and client has unique needs, goals, and budgets.
Over the years, we have experimented, fine-tuned, and perfected our processes for providing project management support and consulting services in order to better serve clients and help them reach their goals.
The Jaguar Media project management methodology is what we follow to work with clients to learn about their businesses, teams, clients, projects, challenges, and point points to provide them with the right level of support.
Explore – Many businesses struggle with finding the best ways to get organized and work together.
We have helped countless businesses, organizations, and agencies to build processes that drive projects to completion on time, within budget, and successfully. We aren't afraid to jump into projects with both feet! 
Depending on the project, this phase can take between 30 and 90 days to accurately identify gaps in process, weaknesses, and areas for improvement.
Advise – We take the time to audit any existing projects and processes, "interview" team members to determine their individual learning and working styles, and begin developing a plan of attack. 
Organize – Organization is crucial for maximizing productivity. During this phase, we work with businesses to help them get organized by establishing boundaries and "rules" for formal and informal communication, document control and sharing workflows and policies, implement security measures, and organizing tasks and activities all in one place.
Execute – We are a team of resourceful, proactive project managers that "get it done". During this phase, we are primarily focused on executing on project plans and rolling out processes. This involves working with clients directly to nail down a solid process, document SOPs and operations manuals, present those new processes and train team members and other talent resources, build progress monitoring and continuous improvement (CI) plans and adapt.
Deliver – We package up all deliverables, provide a summary of those deliverables, and formally hand off everything to you and your team.
The end goal is increased productivity, reduced costs and waste, increased morale across the team, and successful project outcomes and results—ensuring a happy team and happy clients.
At Jaguar Media Solutions, we treat "project management" as more than simply managing a project—we help develop frameworks that lead to better business!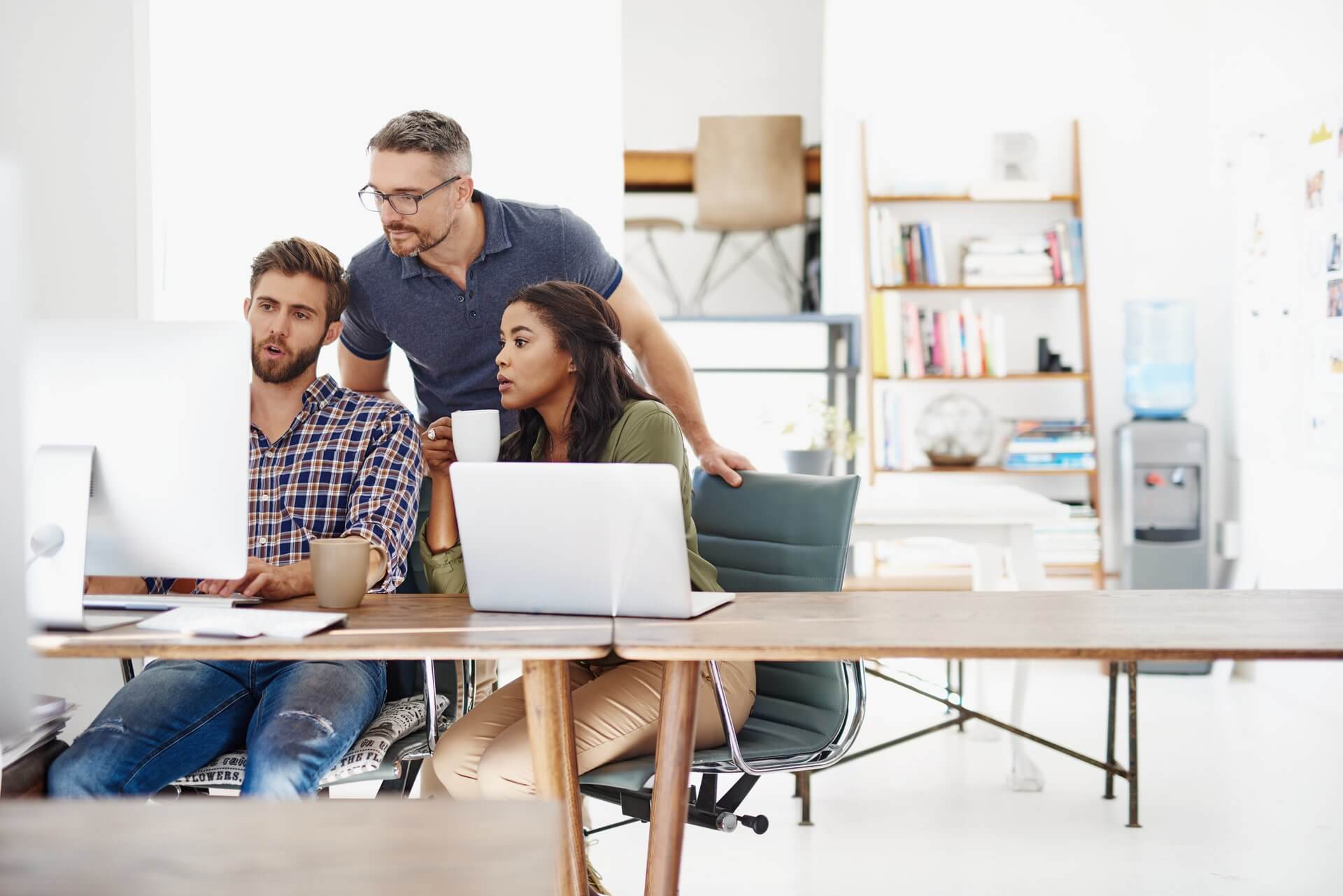 We are experienced in using a variety of project management tools and methodologies, including the following:
Agile
Kanban
Scrum
Hybrid
Traditional
Visual workflows

Website design and development (brochure and eCommerce)

Digital Marketing Campaigns

Custom Software/SaaS/web Application Development

Custom Product Development
The Right Tools for the Job
Choosing and implementing the right methodology is only half the battle. Project teams must also invest in software to help them effectively manage projects.
A truly experienced and professional project management services company will help your business and team choose the right tools and the right methodology that complement your team's working style, project type(s), and clients.

Solutions Matter! Jaguar Media Solutions has provided concise, consistent, and quality blog content and always on deadline. Over the past several years, they have written countless blogs for a number of sites managed by Nead & Co surrounding project management and leadership themes. We are looking forward to continue working with them in the future! Highly recommended!"
Nate K., Founder, CEO, Nead & Co.
Very detail-oriented and fast! Ultimately speed is everything because clients want results quickly. We have organized processes to deliver results across our client base!
Peter P., Growth Strategy Consultant
Jaguar Media Solutions helped us scale our project management in a short amount of time. We are now operating more efficiently than ever.
Harper Lazo, Owner, The Lazo Group
Don't see what you're looking for?
Book a call now to discuss your needs