A Note from Our Founder and Fearless Leader
Finding a professional small business consultant who is also a real person—someone you can trust, someone with a personality—is hard to find, but at Jaguar Business Solutions and Consulting, we are that team.
We put in the time, make the commitment, and dedicate ourselves to each and every project, serving our clients' needs, and making a difference so you can grow your business.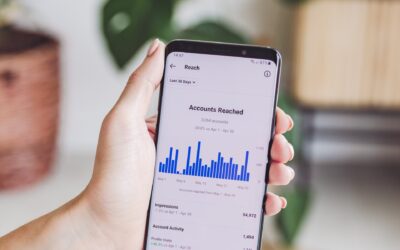 Jaguar Business Solutions provided project management support for an IT company that needed help with cleaning up and migrating their client's CRM.
read more
4 reasons

why
you'll love working with us!




Communication & Collaboration
Solutions Matter! Jaguar Business Solutions has provided concise, consistent, and quality blog content and always on deadline. Over the past several years, they have written countless blogs for a number of sites managed by Nead & Co surrounding project management and leadership themes. We are looking forward to continue working with them in the future! Highly recommended!
Nate K., Founder, CEO, Nead & Co.
Very detail-oriented and fast! Ultimately speed is everything because clients want results quickly. We have organized processes to deliver results across our client base!
Peter P., Growth Strategy Consultant
Jaguar Business Solutions helped us scale our project management in a short amount of time. We are now operating more efficiently than ever.
Harper Lazo, Owner, The Lazo Group
Julie from Jaguar Business Solutions has been instrumental in helping me understand my business and my messaging. I wanted to skip steps 1-5 and get to the end to try to start to gain new clients but she made sure I understood the importance of those first steps and how they set the tone for everything else. Julie was very easy to talk with and she would never make me feel dumb if I didn't know something that I should have and she genuinely seemed to care. I would highly recommend Jaguar Business Solutions to any business out there struggling to find their identity, clientele, or could just use a little uplifting to get back on track in their business!
Anonymous, Coaching Client
Julie was absolutely amazing; right from the very beginning, she displayed an incredibly warm and supportive demeanor. Julie played a pivotal role in shaping my brand, bringing to it insights and expertise that I couldn't have imagined. She skillfully set up systems in Notion, guided the development of my brand identity, conducted a thorough audit of my website, assigned valuable homework assignments, and consistently provided insightful initial feedback on all my queries. While working with Julie, my business grew tremendously from a two-member team to a team of four! The growth has been crazy, but with Julie by my side, having a coach who can look at my business from a bigger picture was fantastic. If you are looking for a reliable and trustworthy coach for your business, I recommend Julie. Her contributions have been transformative, and her unwavering support has been instrumental in my business's success.
Lexi D., Get Work Dunn
Still Have Questions or Ready to Get Started?